Volmet company have rich experience to supply turn key project for client.
From APG technique and product consult ;APG machine model selection; molds design and manufacture; raw material supply to technique training; assist client build production line in short time with reasonable cost.Offer client high efficiency machine,save labor cost,save factory space,save shipping cost,save time.
So far we help more then 30 different countries clients built up production line.
Below are some cases video
1.APG machine casting Current transformer
2.APG Press machine cast HV potential transformer
3.APG injection machine cast insulator
4.APG injection machine cast SF6 load break switch
5.APG injection machine cast wall bushing
6.Csting bushing apg machine by volmet
1.Installing and heating molds on mold plates
2.Pre-mixing compound
3.Injection mixed compound into molds
4.Post Curing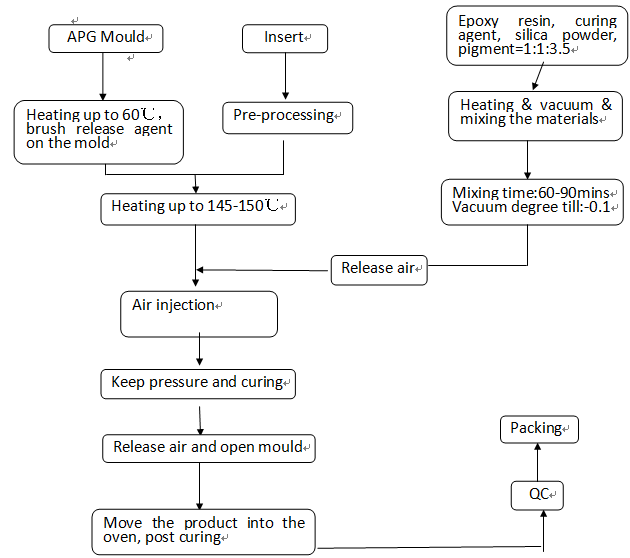 Client from allover world